Follow the Money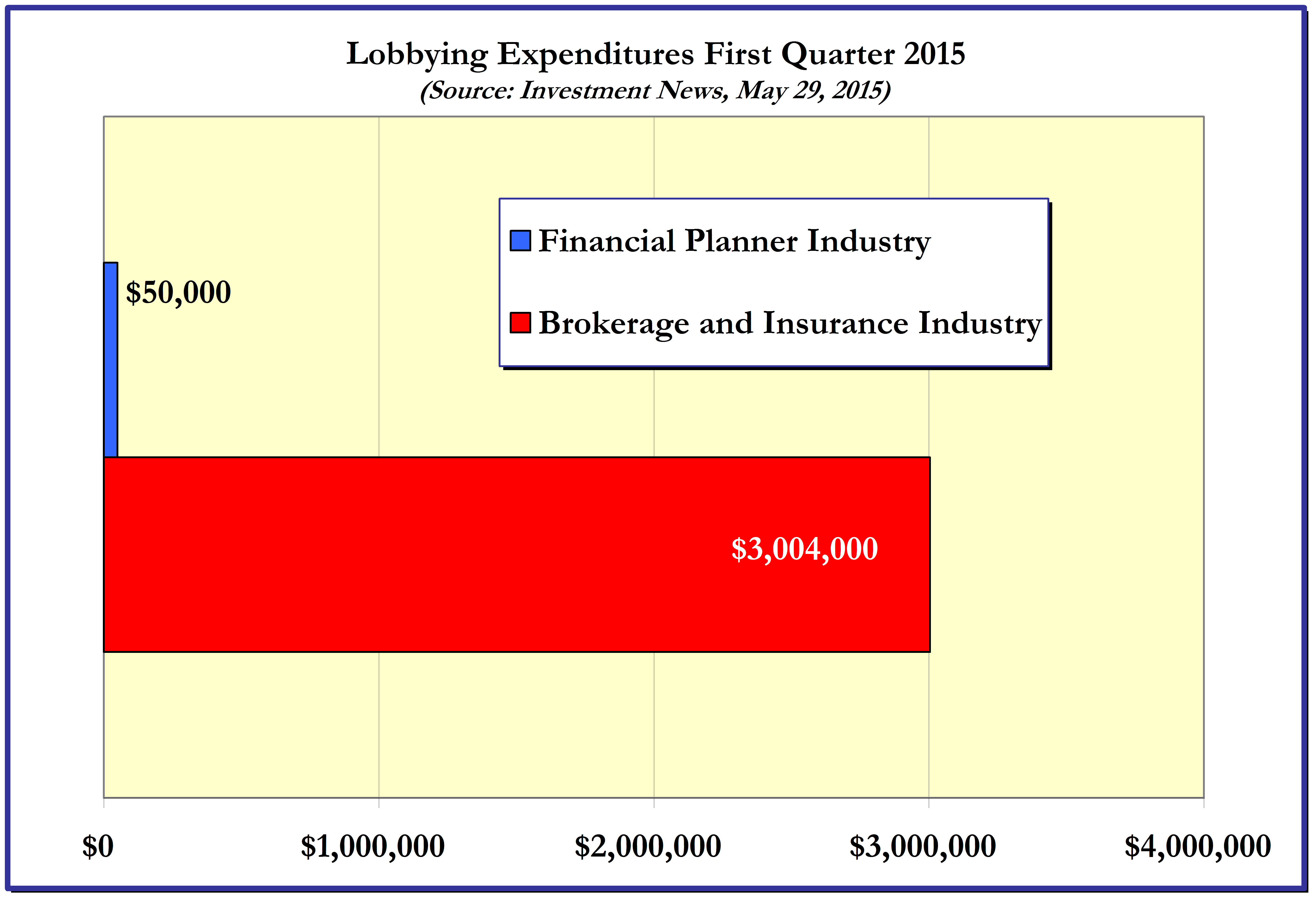 Early in my financial planning career, I learned the first obligation of a true financial advisor: Protect your clients from the financial services industry.
This is hard to do. Efforts to adequately regulate wirehouses and insurance companies (that keep promoting dubious products) always seem to fade away. Have we already forgotten the role these firms played in triggering the Great Recession and the 2007-2009 market collapse?
Even tax laws work against the individual investor. Product developers can deduct all their expenses to develop and market highly profitable (to them) "investment" products with dubious investor value. Stockbrokers and insurance salespeople can also deduct their expenses against their commissions1. However, individual investors are limited to what they can deduct for costs to get professional investment and financial help.
In other words, those involved in the stockbroker and insurance business can deduct all costs to develop and promote incomprehensible investment or annuity vehicles, but the client looking at it can't deduct all the costs she might incur getting independent professional advice.
Doesn't sound quite fair, does it? Why does this happen?
Well, wonder no more, dear reader. It will soon become clear.
Investment News recently published a list of the lobbying expenditures of the key players in the investment product world for the first quarter of 2015. They are as follows:
From the Securities Industry and Financial Markets Association, (SIFMA) representing brokerage firms, $1.86 million.
From the National Association of Insurance and Financial Advisors, representing insurance companies and brokers, $721 thousand.
From the Financial Services Institute, representing independent broker-dealers, $213 thousand.
From the Financial Industry Regulatory Authority, Inc. (FINRA), the broker-dealer industry-funded "self-regulatory" organization, $210 thousand.
Total from the insurance and investment product developers, slightly over $3.0 million. This does not include amounts spent by investment and insurance firms through their own lobbying activities and campaign contributions2.
Weighing in on the independent financial advisor side, we have:
From the Investment Adviser Association, $40 thousand.
From the Financial Planning Coalition (www.financialplanningcoalition.com), made up of the Certified Financial Planner (CFP®) Board of Standards, Inc., the Financial Planning Association, and the National Association of Personal Financial Advisors, $10 thousand.
Total from the financial advisor profession, $50 thousand.
Does that clear things up?
1In November 2012, Gallup included stockbrokers and insurance salespeople in their "Honesty/Ethics in Professions Survey". When asked "Please tell me how you would rate the honesty and ethical standards of people in these different fields—very high, high, average, low, or very low." Respondents gave "High" or "Very High" responses of 11% and 15% for stockbrokers and insurance salespeople, respectively. These were slightly below lawyers (19%), but higher than car salespeople (8%) and Members of Congress (10%).
2Wallstreetwatch.org estimated that the total spent on officially registered lobbying and campaign contributions by insurance and securities firms totaled over $2.4 billion for the decade from 1998 to 2008, in the period leading up to the market crash.