Little Things Can Mean a Lot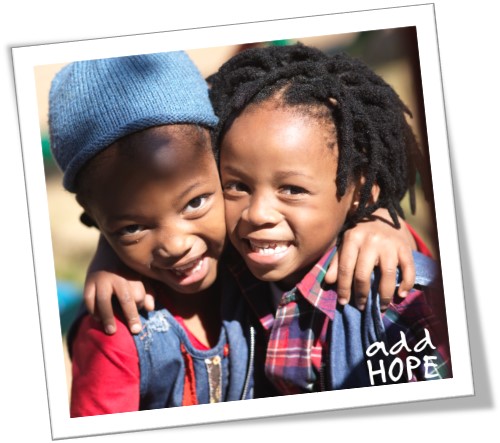 While recently visiting four of my Exceptional Grandchildren in South Africa, I learned about a wonderful program that made me rethink my commitment to helping those with basic needs. The KFC (aka "Kentucky Fried Chicken") Add Hope Campaign raises funds for meals for children throughout South Africa. Customers can participate by adding "Hope" to their order for 2 Rands (R2, which is the equivalent of about $0.17). When matched by other sources, R2 is enough to provide one meal to one child.
What drew my attention was the amount raised in 2014: over R30 million (about $2.5 million) from customer contributions alone, mostly R2 at a time. This is from a country with 25% unemployment and a per capita GDP for 2014 of $5,916. (For comparison, 2014 per capita GDP for the US was $45,863). KFC hopes to move the program throughout its sub-Saharan franchisees and operating stores in the near future and serve the children who are starving in these areas. Its parent company, YUM, Inc., has similar programs in the US and other countries as well.
Add Hope has raised over R183 million in South Africa since its 2009 inception. All donations have gone directly to over 90 charities and schools to support their programs. The Add Hope program currently feeds over 100,000 South African children. (Unfortunately, there are an estimated 3.3 million starving children in the country.)
Sometimes the work of others might encourage us to evaluate what we have been or can be doing to help those less fortunate. As the Add Hope campaign demonstrates, small individual contributions can add up to a great deal.