One More Time: What Does "Fee-Only" Mean?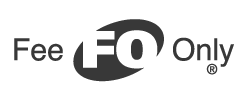 Submitted by Joe Call, CPA/PFS, CFP® on June 23, 2015
Spinnaker Financial Advisors has proudly been fee-only since its inception in 1998. To us, being fee-only is very simple: it means that we are paid fees by our clients. Only that. We receive no commissions, referral fees, or anything else from anybody else. Period.
Pretty simple and straightforward, right? It tells our clients that we are true fiduciary advisers and our only professional allegiance is to them.
Apparently, that's not as clear as you'd think. CNBC recently published their list of the Top 100 Fee-Only Wealth Management Firms[1]. However, of the Top 10 firms listed, nine of them are not fee-only[2]. Instead, each of these nine firms has at least one owner who sells insurance. Clearly, this disqualifies these firms as Fee-Only.
Many firms erroneously claim to be "fee-only" (or sometimes "fee-based", implying it is the same thing, which it isn't[3].) A close reading of their disclosure materials (which we believe should be available on a firm's website, but will always be available through the SEC's Investment Adviser Public Disclosure website[4]) will reveal that the firm (or its representative) receives commissions from stock brokerage, insurance sales, or both.
Somehow, some advisors believe that if they charge a fee for doing financial planning or even, in some cases, for providing investment management services, that makes them fee-only. Despite that they receive commissions and other compensation from other sources in their practice, either directly or indirectly.
"Fee-only" means just that. Only means only.
In a follow-up article, CNBC tried to recover by opining, "hybrid-advisors arguably provide more options. They can offer a fee-based [oops, there's that tricky term again] financial planning relationship but still have access to other commission-based investments."
Somehow, CNBC just doesn't get it. Fee-only advisors still have access to a full-range of investment and insurance products. If these are in the best interest of the client, they'll be purchased through appropriately licensed brokers or agents who will receive an appropriate commission or other compensation.
If you want a fee-only firm, look carefully. Obviously, don't trust CNBC. Appropriate resources include the National Association of Personal Financial Advisors[5] (NAPFA) or the Certified Financial Planner Board of Standards[6] (CFP® Board). NAPFA is the principal professional organization for fee-only financial advisors, while the CFP Board requires disclosure of compensation methods for its certificants[7].
[Fee Only Logo] is a registered logo of NAPFA.
[1] http://www.cnbc.com/id/101619698.
[2] https://www.kitces.com/blog/9-out-of-top-10-cnbc-fee-only-advisory-firms...
[3] Fee-based advisors typically receive both fees and commissions. In some cases, the commissions (paid by the mutual fund company, for example) may be based on the percent of the assets held instead of as an initial or deferred sales charge. This differs from fees paid to a fee-only advisor based on investment values, which are paid directly by the client. This creates a fiduciary obligation to the client, which is not the case in a fee-based arrangement.
[4] http://www.adviserinfo.sec.gov/IAPD/Content/IapdMain/iapd_SiteMap.aspx
[5] http://findanadvisor.napfa.org/Home.aspx
[6] http://www.letsmakeaplan.org/choose-a-cfp-professional/find-a-cfp-profes...
[7] NAPFA currently has six member-firms in Idaho; CFP® Board lists 15 fee-only certificants. One of the NAPFA firms is, of course, Spinnaker Financial Advisors, LLC, and we have two of the fifteen fee-only CFP® certificants in our firm. These do not include all of the fee-only planners in the state, however, but only NAPFA members and CFP® certificants.