Seven Reasons Why You Need an Advisor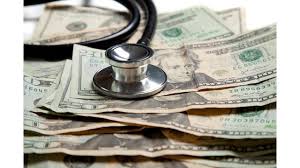 Here are seven things an advisor does to add value to your life:
Identify and determine funding needs for goals. Few can have everything they want. An advisor should help identify what dreams are the most important and how much is needed to reach them. While this may seem like straight math, the underlying work isn't. An advisor helps individual and families understand the nature of risks, the types of risk they may face and how to address them, and their willingness to sacrifice today's lifestyle for future stability.
Develop, implement and monitor an appropriate investment plan, which is focused on your goals, not investment markets. It should be flexible, cost-effective, and tailored to meet your willingness to accept short-term risk to provide resources for long-term needs.
Provide ongoing independent investment and financial discipline: keeping annual investing on tracking, avoiding withdrawals, keeping portfolio allocations in place, and carefully implement changes to the plan when goals and life circumstances change.
Reduces taxes, investment management costs, and other drains on investment returns.
Develop, implement and monitor a long-term retirement distribution plan that takes into account all investment resources (such as Social Security, retirement accounts, and taxable investments). This plan is goal-oriented and utilizes the financial and tax characteristics of all retirement resources to provide the cash flow retirees need.
Coordinate the investment activities with all other financial needs, such as risk-management (through insurance, etc.), long-term family wealth planning, estate planning and other matters.
Do all of the above objectively and independent of personal emotions and stress.
This is one reason why a true fiduciary advisory is so essential. You want your advisor to focus solely on your needs, not on his or hers!
Think you can do all this without help? Maybe you can. But with the time required to do all of this, can you do it and also have time for all of the important lifestyle activities (work, exercise, serve in the community, spend time with family) that are much more rewarding? Probably not.
One thing that is missing (and should be) is "maximizing investment returns". Any advisor who tells you he can beat the market (and, even worse, with lower downside risk) should be avoided. A good investment and financial advisor will keep your investments allocated to holdings that are consistent with your goals and keep them there. That means that the portfolio will outperform the "market" occasionally, and underperform "the market" as well. Managing investments to beat the market returns isn't as important as managing them to meet your goals. Trying to maximize returns is going to provide you little value and will likely detract both you and your advisor from more important things.